2017/2018

Noise
One chanel video Installation, Playwood, Aluminum clad plates.

Duration: 2:56 min.

Video made with the support of NFCT, Print Screen Festival, and Feature Forward Ltd. Shown at Print Screen 2017, International festival for digital art and culture, Artistic Director: Lior Zalmanson

New installation was made for the show 'MOZERNIDM' curated by Boaz Arad at the Midrasha gallery (Ha'Yarkon 19) Tel Aviv.


The work noise in the living room (2017-18) is a sculptural installation and a video works as a part. instances of reconciliation between the real and the imagined and between the concrete and the virtual. In these instances, the artistic act, the mundane and mental space mix together to create grammar of simultaneous and parallel logics. There are movments of scattering, flud and break that points to the logic of different types of movements of reality that reorgenazied but stays untied.



At Print screen 7th international Digital Arts and Culture Festivan, Holon, Israel 2017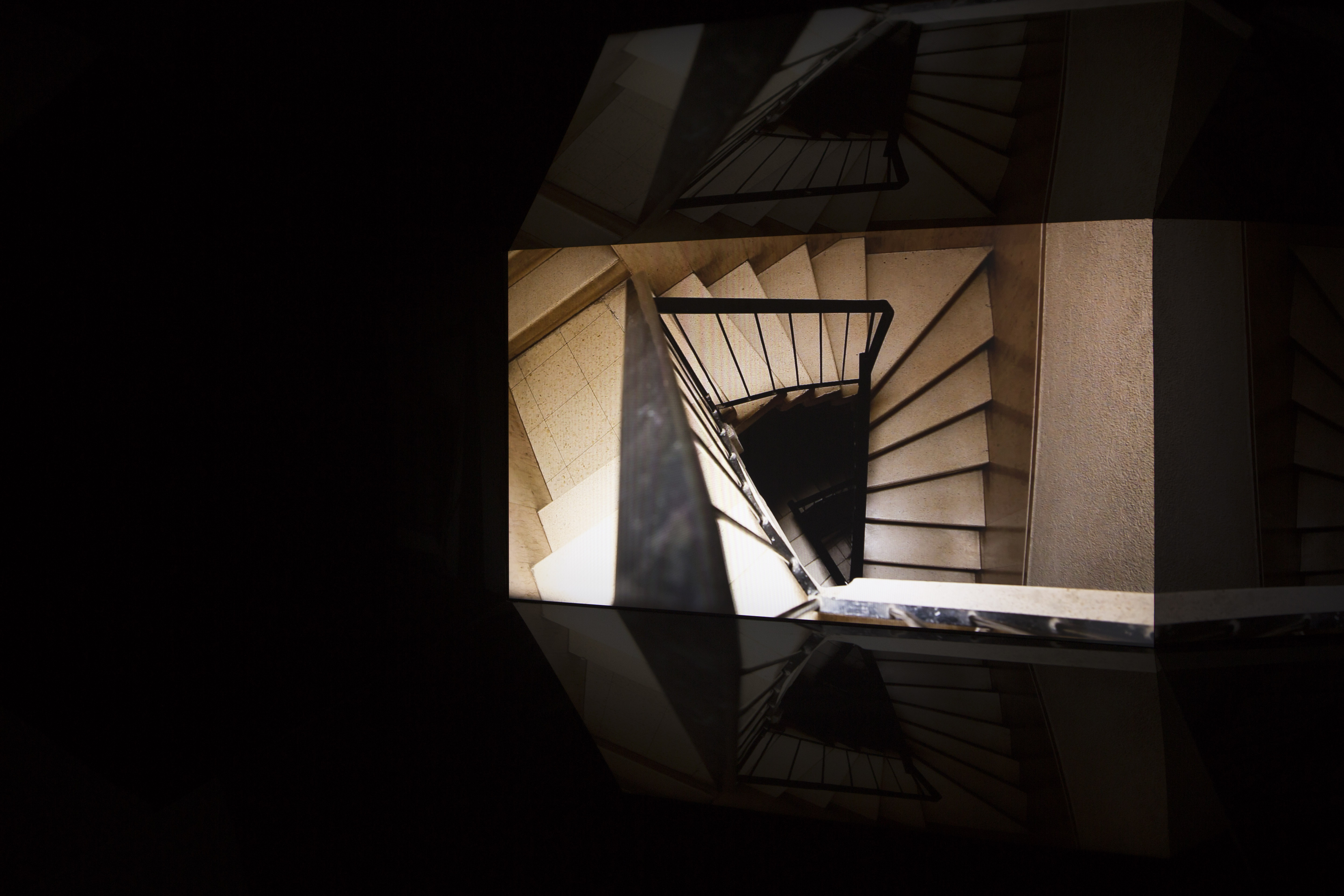 At the exhibition 'Mozernidm' curated by Boaz Arad, Hamidrasha Gallery (Ha'Yarkon 19) Tel Aviv, 2018
Still images from video:
I always thought I want to separate my artistic practice and my private life. The complex reality of being an artist, make a living, raising three young children, living in between various emotional channels, finding time and wanting it all became impossible to contain separately.